Working With Us
You can help us to help our community!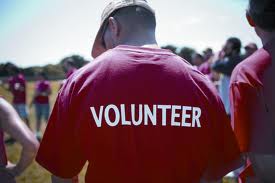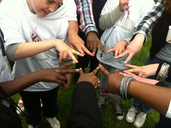 "You can join hands with us to do more for young people within our community"
Volunteer your spare time to work with us and donate your skills and experience/li>
Join us at our fundraising events
Encourage your workplace to join our cause
Donate
Volunteering
Without our dedicated and talented volunteer staff, our charity would not be able to help as many people as we do. We encourage our volunteers to not only help us, but to increase their own skills, confidence, talents and employability. The feeling of giving yourself to a greater cause gives a huge sense of achievement.
We offer a flexible working schedule, encouragement, a friendly atmosphere and the chance to make a difference in your community. Having voluntary work on your CV is looked upon favourably by employees, and gives you the required experience you need to take on into employment.
If you are a student looking for a volunteer placement, or recently qualified and are looking to increase your client hours, take a look at our placements section for more information.
Fundraising
We hold a yearly sponsored walk, which is a 7 mile circular route around Romford. Get on your walking shoes and join us!
If you are planning any charity runs, marathons, climbs or other adventures, why not consider us as your charity? As a small local charity, we rely on donations more than the 'big names'!
Fundraising at Work
There are many ways you can encourage your office to join in! Here's some ideas!
Silly Tie Day
Fancy Dress Day (or even a dress down day for the less adventurous!)
Baby Photo Competition (who's who?)
Raffle
Corporate Golf Days
We would be very happy to help you in your planning.