Testimonies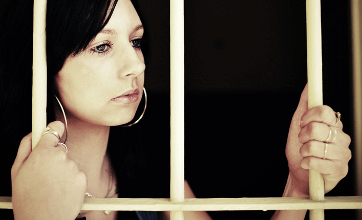 From a young age I was always known as a "trouble maker". At secondary school I was always in detention or in inclusion, now that I look back it was for the most pettiest of things. It was those petty things that started me on my journey to destruction. From being expelled in year 8, to being an alcoholic and drug addict, to self-harming and taking my first overdose, things only seemed to escalate.
Mental health services became following my first overdose when I was around 14 years of age. Life for me as a kid was just about taking cocaine, crack, heroin, marijuana, and alcohol under a false belief that it would allow me to escape my problems. For a few minutes it probably did, but in reality I was only making things worse. Funding a severe drug addiction was not easy so I turned to crime more often than not. Prisons and mental hospitals were my life at the time – I had nothing. I was slowly ruining myself over ten years of using drugs. I kept saying to myself "I'm going to stop permanently after using this last time". It never happened.
It started with the weed, then the crack cocaine and heroin became my life, even overdosing to make the rushes last longer. I was taking huge amounts every day for as long as I can remember. My childhood was gone.
I was tossed from pillar to post with services – no one wanted to deal with me, I was too much to handle so it seemed.
I went to prison many times; after my last prison sentence I ended up homeless but not on the streets entirely. A shelter had taken me in for a while until again my mischievous-self managed to get kicked out and I was back on the streets. I slept in the snow without shelter, and no sleeping bag. Reality finally kicked in and I think I'd reached rock bottom praying for a way to get out, struggling to find ways to get my next meal. I asked myself if this is rock bottom, and I believe that it was. I decided that I had had enough. Yes I wanted drugs, but I realised that I could want life more.
Then, the homeless shelter referred me to You and Me Counselling. I thought I would try it, but I did not have any hope since I had been to many counselling service before and they did not know what to do with me. After a couple of sessions I realised that they were different from everywhere I had been before. With the help and support of You and Me Counselling I was able to recover and look at myself from a different perspective. Each week I found myself getting better. I've had multiple therapies and counselling sessions before but the sessions I had with Bolaji from You and Me Counselling felt different, I was finally recovering. It may have taken a year but that was a year worthwhile for the ten years of destruction I had created for myself. Everything I wanted to achieve in life was finally made possible.
Being drug free, having a roof over my head, and a family that actually wants to be in my life.
---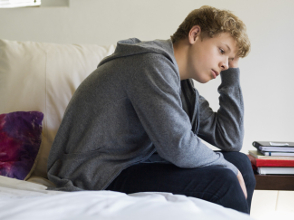 When my son first came to You and Me Counselling he came because I made him. He had been in counselling before and although it helped at the time it had not made any significant change to his life or his problems. Since the age of 15 when he became estranged from his group of friends, he had become withdrawn and depressed. At his lowest point he could not even get out of bed and life was very difficult. He managed to get through school but had no social life. He also developed anxiety and only left the house when absolutely necessary and became very reliant on me for everything.
Life was up and down for the next few years with periods of calm but no real change in his social life and a complete lack of trust in other people and his own judgement. When my son was accepted for university we all thought it could be a fresh start for him and a chance to make new friends but after only a couple of days his anxiety was out of control and he could not leave his room. We agreed that he should leave university but felt that he also had to deal with his problems and find a way to cope. I found the You and Me Counselling website and found out that he could go in and speak to someone straight away; it was a huge relief that he didn't have a long wait. Over the next few weeks my son met weekly with his counsellor and gradually began to build up trust and opened up to her. After speaking with a counsellor myself about my worries for my son and how difficult life had become at home, she suggested that it might be beneficial to both of us if I also came for counselling. So a few weeks later I also began coming weekly to You and Me Counselling, separately from my son.
Over the past months we have both benefited greatly from the practical help we have received. We have been able to make changes in our attitude and reactions to problems and break the cycle we have been trapped in for so long. I have been able to step back from my son and allow him to make his own decisions, which in turn has made him more confident. Getting to the root cause of the anxiety and having a path to follow out of it has been a revelation and made such a difference to daily life. Also having counselling in tandem has helped us to be on the same page and assisted a change in our relationship with each other which has also been very positive. We have accepted that life has ups and downs but having the tools to deal with problems as they arise relieves the anxiety. My son has now finished his first year at university. He has coped with the stresses of exams and has even travelled abroad on his own; he has achieved a level of independence and confidence that neither of us thought possible a year ago. He and I have both learned important lessons in how to deal with problems and anxieties which have allowed us to move forward and enjoy our lives.
---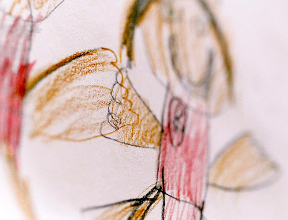 My previous experience of counselling for my daughter was that both myself and my daughter went in together. As a result of this, the counsellor was only really talking to me and my daughter thought that she was only going there to play. So for 6 months nothing was achieved.
I find that the different approach used here works much better. I appreciated my counselling and found it very helpful (also much better than previous I had experienced) – I felt there was much more understanding. I feel that my daughter's counselling is also going well as by going in on her own she hasn't got 'mum' to hide behind and I have also found that she is much more receptive to talking about her problems at home, whereas before she would refuse to discuss the subject. So as well as working on her problem, it is also improving her communication.
---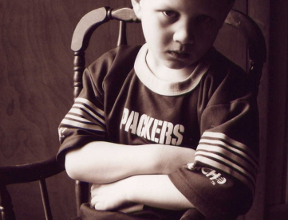 My son has been seen by You and Me Counselling for 2 ½ years. The CBT used has worked for my son. He can now control his behaviour and thoughts, and has come a long way. He has engaged well with You and Me, which is a result I haven't seen before, especially for the amount of time he has been seeing You and Me. He still continues to improve with his behaviour, and the violence he used in school has stopped. He engages well and has really opened up to his counsellor – without this support I don't think my son would have remained in main stream school.
I would highly recommend this service in Havering, as it has worked for my son, the work they are able to do with young people is very beneficial. He has a very good relationship with his counsellor. The rooms are very private, and welcoming, there is always somebody to meet you on arrival. Anything they can help me with they do, in order to support my son further. Any issues I have with my son, You and Me will always take the time to speak to me, and offer advice. The counselling is also alternative to medication, with better outcomes.
---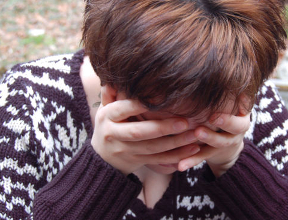 Nothing was any trouble, even if I called at any time to ask for help or advice. Being a parent of a self-harmer is one of the most worrying and stressful times for any parent to endure, I do not think I could have gone through it without the help from You and Me Counselling.
I find every member of their staff friendly, empathetic and calm, especially when you are in crisis. I feel it is a safe haven for families and especially the people they counsel. My daughter absolutely adores her therapist, and looks forward to seeing her. She trusts and respects her – this coming from a very depressed, uncommunicative teen who really struggled to express how she felt to anyone. With her therapist's help, she has gained confidence and is now on the road to recovery.
---
If You and Me Counselling have helped you in some way, and you would like to write a testimonial for us, please email it to info@youandmecounselling.org.uk.